Jabel Umm Sinman (Jubbah), and the Jabal al-Manjor and Raat (Shuwaymis) are two components within this property, which feature against a stunning desert backdrop.
A lake once lay at the foot of the Umm Sinman hill range, a source of freshwater for people and animals in the southern part of the Great Nafoud Desert.
The remaining petroglyphs and inscriptions on rock faces are some of the few traces of passages made by ancestors of today's Arab populations.
The rocky escarpment, of what used to be a wadi, formed by Jabal al-Manjor and Raat shows numerous figured representing humans and animals, covering 10,000 years of history.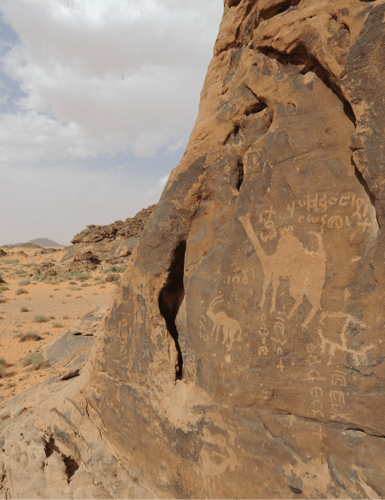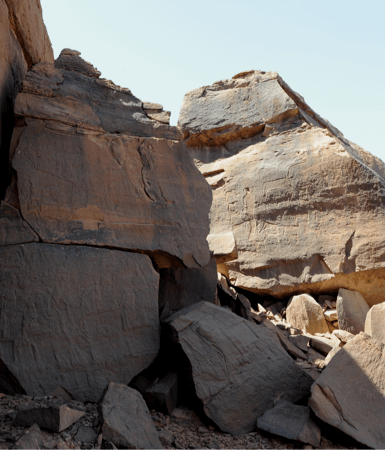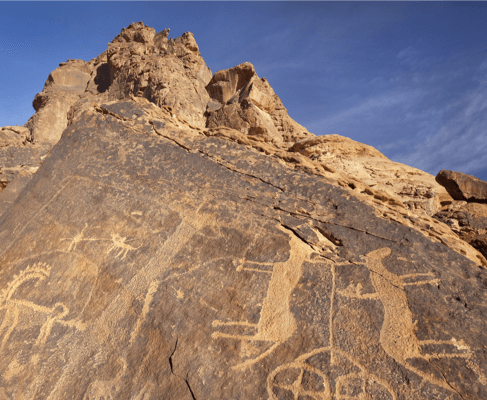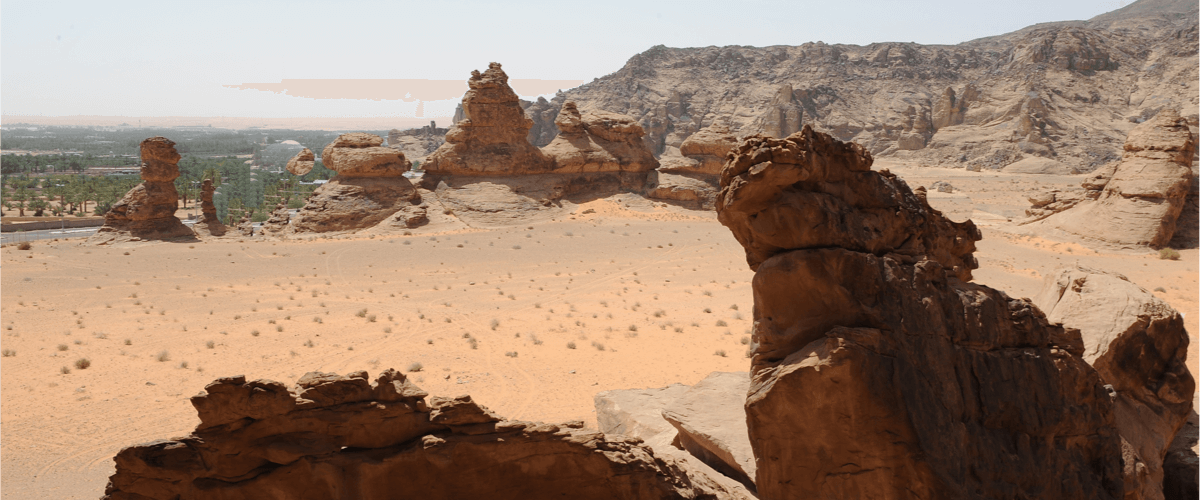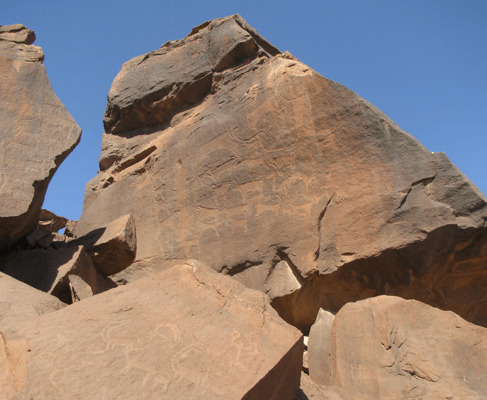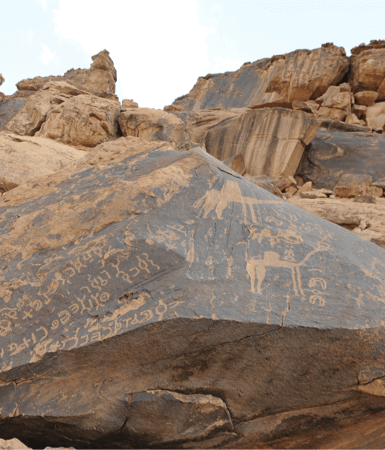 Explore more KSA's World Heritage List
Rock Art in the Hail Region